REQUEST XXL, TORRID 3 LAMé PANTS, GUESS FLATS 10, PVC SKIRT 3X, GOTHIC PURSES, TORRID 3 BELT.
NON SMOKING.
NO PETS.
SHIPPING TAKES PLACE WITHIN 5 BUSINESS DAYS AFTER PAYMENT.
LOCATED IN CANADA.
WILL ONLY SHIP WITHIN NORTH AMERICA.
SHIPPING IS DETERMINED BY DIMENSIONS, WEIGHT AND DESTINATION.
PAYPAL ONLY.
LAST POST- DEC 28TH 2010.
FEEDBACK
here
,
here
and
here
.
NEW STUFF: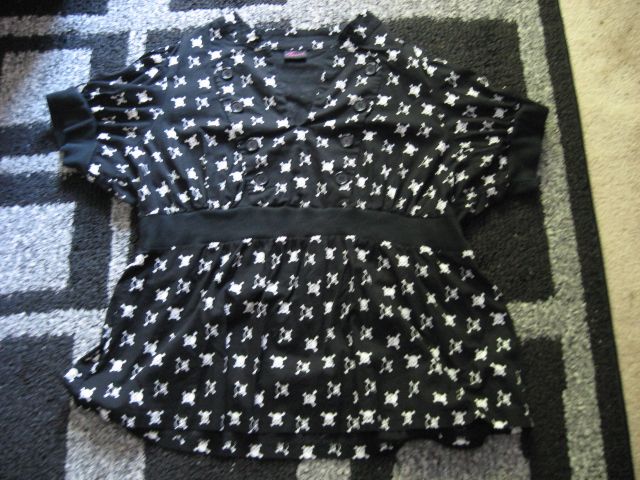 torrid black lamé pants, look like pvc when worn, very stretchy, worn once and washed, size 3- $10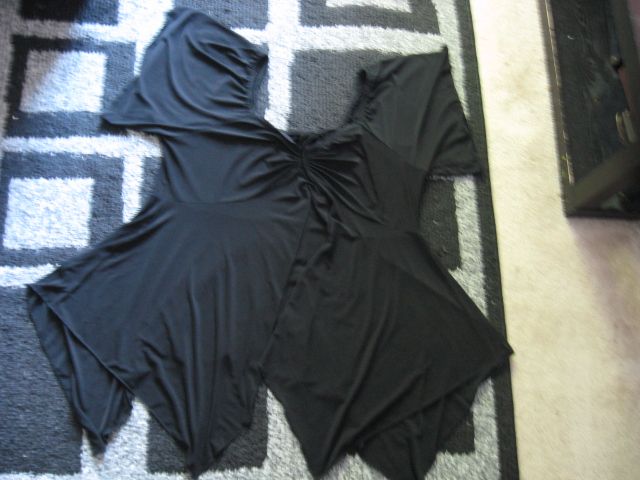 torrid black, thick elastic zip up belt with stud details, very stretchy, worn once, size 3 but could fit a 4- $10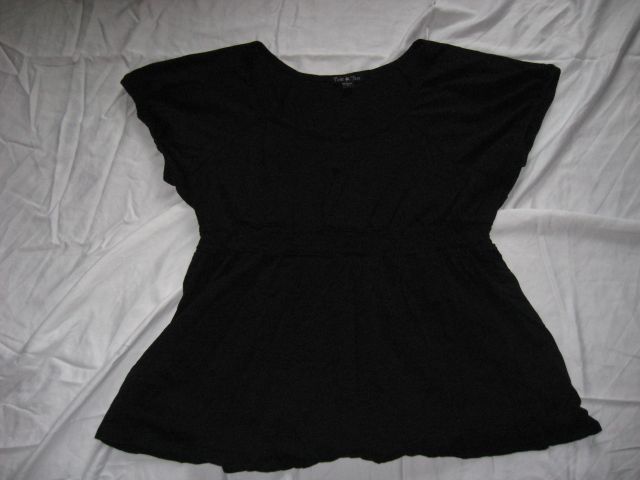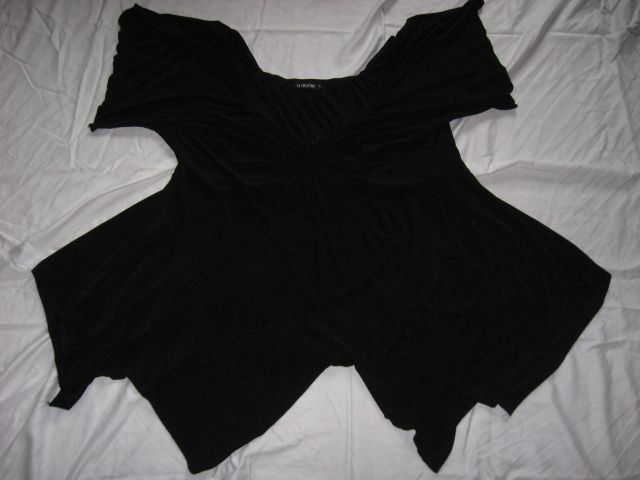 1 well worn black pvc mini skirt, 3x, slightly damaged with a cigarette burn from god knows who(cramped goth night?) and has some rusting on the inside of the button- $5 (other skirt is sold)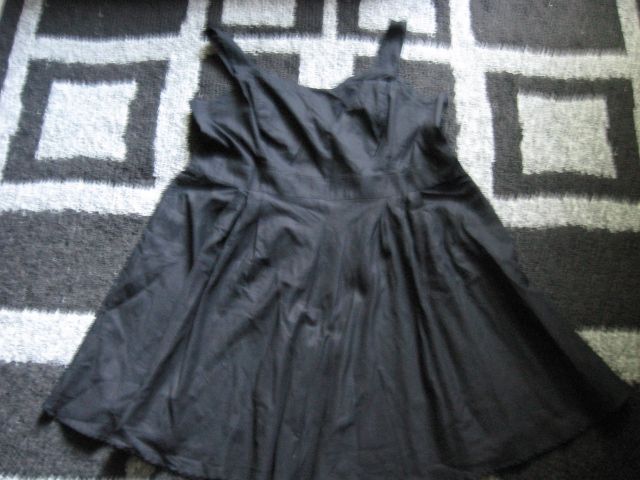 bnwot mxm black and white sweater vest with hearts, size x/20/22- $10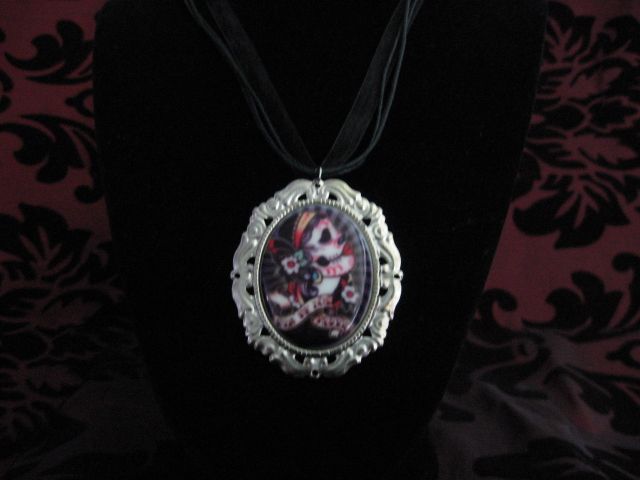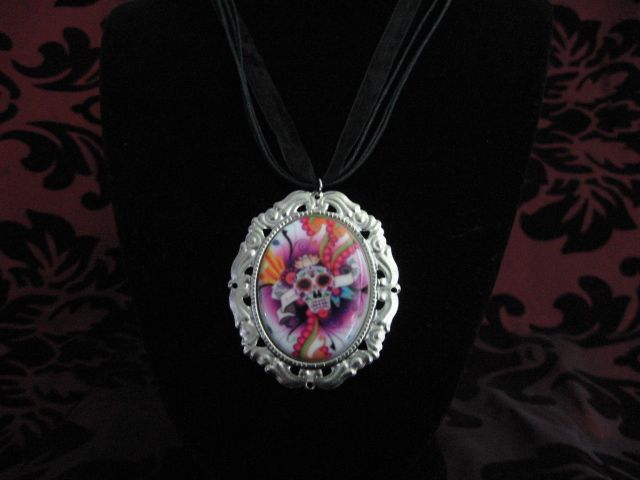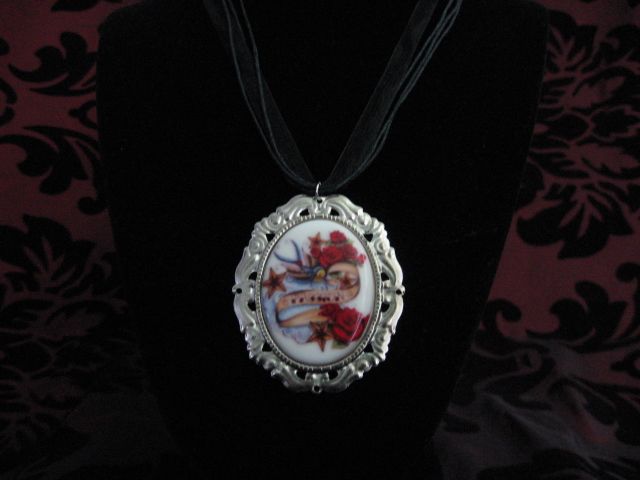 cute crew neck tee, size xl- $4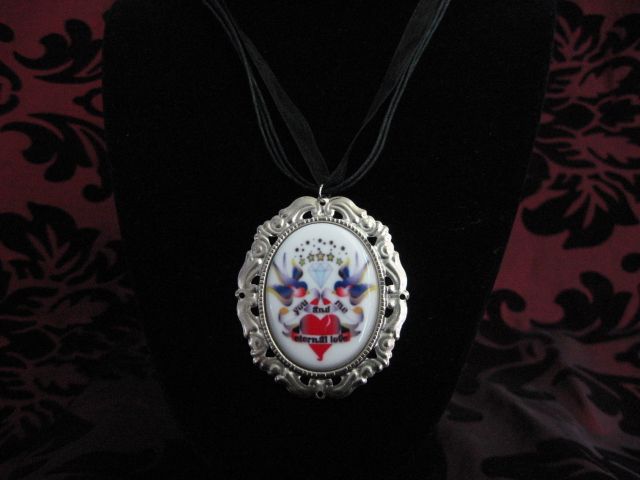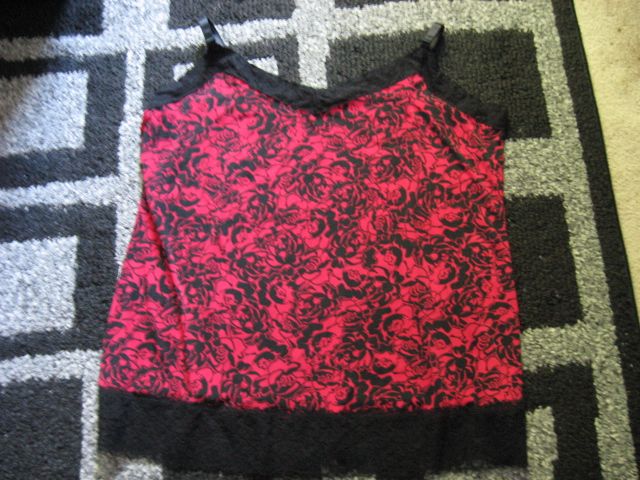 tripp nyc shoulder bag, bought from another fats, hoping it was bigger, well used- $5
black pvc chinese take-out box purse, never used- $5
nbc jack shoulder bag, some tiny scuffs, some pilling on eyes and paint on zipper is chipped- $8
leopard print metal lunch box with shoulder strap, some scrapes and a dent, but still in great usable condition- $8
black pvc pyramid stud purse, used once, missing one stud- $5
shipping for the purses will depend on which purse you buy. the lunch box and take-out box will need to be shipped in a box, while the other three can be shipped in an envelope.
OLD STUFF:
please take it away!
request brand floral halter top with beading and braided neck tie, worn once, xxl- $4
guess gunmetal pointy-toed flats with pyramid studs, worn twice, size 10- $8 (will be pricier to ship)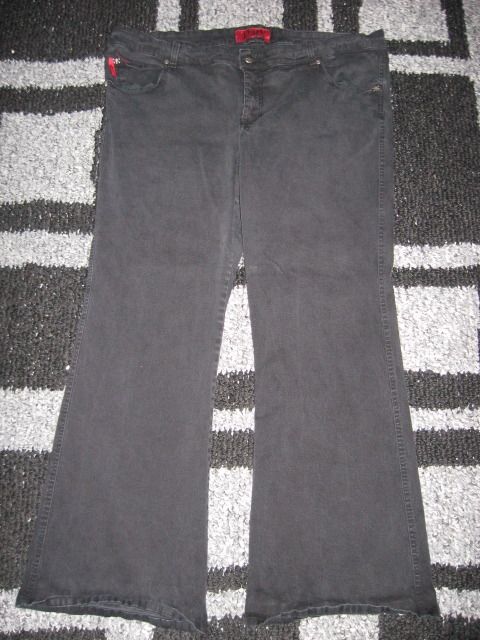 request brand jumper with sequins, worn once or twice, size xxl- $6